Body Naturals has been treating discerning Long Island women since September 16, 1983. We have been dedicated to providing the utmost in quality treatments and products for effective skin, body and health care; encompassing a total approach for beauty and well being.
All treatments will be performed by appointment only in a private, meditative space. Treatments are custom blended according to your skin condition, rendering effective and incomparable results. There is only one client at any given time, which allows us to maintain a clean and sanitary environment, especially important during these times! Linens are changed after each client, and the bathroom is also sanitized after each client. Your health, safety, and relaxation is our primary concern. You can put all cleanliness worries aside and just float away.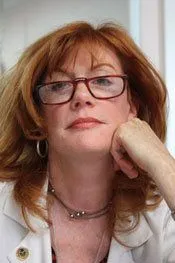 Georgeann Dau, N.D., Ph.D., C.S.D.,L.E.
---
Born in New York, Dau attended courses in Integrative Medicine throughout Europe in1986-1987, and U.C.L.A in 1989. She received a degree of Doctor of Science in Integrative Medicine in 1996. Way before her time, Dr. Dau created a Holistic Clinic in Huntington N.Y. guiding patients towards wholeness/wellness. Through her own journey in Psychoanalysis and Spiritual Direction Dr. Dau completed a Ph.D. program in Depth Psychology/Psychoanalysis from Westbrook University, Aztec New Mexico. and Modern Analysis through the Institute for Modern Analysis in New York. Internship/Supervision: Dr. David Endler; Institute for Modern Analysis: Dr. Hyman Spotnitz Honorary President. She also completed a three year program at St. Joseph's Renewal Center in Spiritual Direction and holds a diploma as a Certified Spiritual Director. Internship: Sr. Dorothy Mennis Supervision: Dr. Josephine Daspro Dr. Dau is also certified through (C.A.P.T.) Center for Application of Psychological Testing to institute and teach Meyers Briggs. She is Board Certified in Integrative Medicine, is a Diplomat with the American Psychotherapy Association and a member of Spiritual Directors International.
Claudine Young, L.E.,L.M.T
---
Claudine Young is a Licensed Esthetician, holds a Master's Degree in Science, and has studied the Holistic Arts and Chinese Medicine. As Co-Owner of Body Naturals, she is the sole practitioner and performs all of the clinical and holistically based hands on treatments. Over the 26 years in practice she has developed advanced individual protocols for every skin type and condition. She treats skin types for all ages, stages and conditions. Claudine spends time, deserving of each client, to carefully evaluate which treatment is best and custom blends ingredients to meet each client's individual needs. She executes each treatment with the utmost care ensuring that each client has a relaxing, memorable experience. She is a master at the use of DERMAPEN and other techniques for skin rejuvenation. In 2008 Claudine supported the development of ALCHEMIE INNOVATIVE SKIN CARE, a paraben and fragrance free skin care line based on the most advanced technology available today.